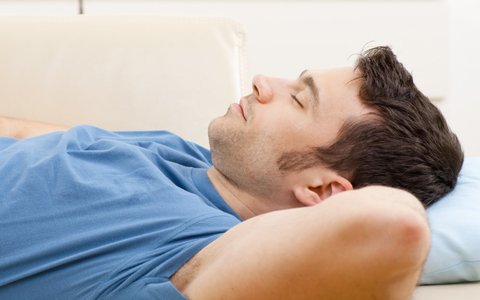 Are you nervous about going to your dental appointment? Does the thought of what's to come keep you from showing up? Do you suffer from anxiety during your treatments? If so, sedation dentistry may be perfect for you.
Sedation dentistry is focused on helping you relax during your procedures. Drs. Potts and Schamel want you to have a pleasant experience when you're in our office. We can do this using medication that can help your body relax and can minimize symptoms of anxiety.
What are My Options?
At Parkway Dental, we use both nitrous oxide and oral sedation.
What is Nitrous Oxide?
Nitrous oxide, also known as "laughing gas", is a form of minimal sedation that is inhaled. We combine nitrous oxide with oxygen and administer the gas through a mask placed on your nose.
What does Nitrous Oxide Feel Like?
Nitrous oxide helps you relax. Depending on how much and how long the dosage of nitrous oxide, you may feel the following:
Tingling | This can be in your arms and legs. It may even feel like you're vibrating.
Warmth | You may feel a warm sensation on your body.
Euphoria | You may experience a general feeling of well-being or like you're floating.
Sleepiness | With a longer, higher dosage, you may experience some sleepiness.
What is Oral Sedation?
Oral sedation is a medication you take by mouth. Usually, it's a pill you swallow. The most commonly used medication is called Halcion.
What does Oral Sedation Feel Like?
Oral sedation can vary from minimal to medium sedation, depending on the dosage given. The most common effect of oral sedation is drowsiness. With a heavier dosage, you may fall asleep during the procedure.
Will My Insurance Cover Sedation?
It depends on your individual insurance. We will be happy to discuss your policy, deductibles, and sedation pricing with you during your next visit.
Don't Sweat Your Next Visit!
At Parkway Dental, we know that dental anxiety can keep you from visiting your dentist when you need to the most. We want to work with you to help lower that anxiety. Call for an appointment today!