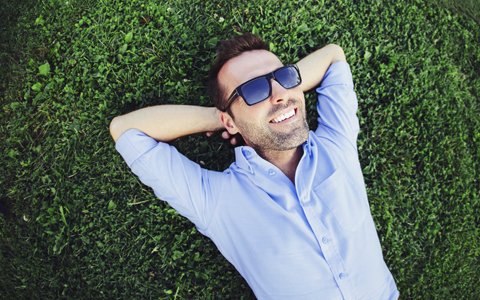 Teeth whitening is a process used to lighten the shade of your teeth.
Why Do Teeth Get Discolored?
There are several reasons for discoloration, such as:
Certain foods or drinks can stain your teeth. If you drink coffee, tea, wine, or cola on a regular basis, they may discolor your teeth.
Medication can sometimes stain your teeth.
Aging can cause your teeth to become discolored.
Why Should I Get My Teeth Whitened?
Teeth whitening has many benefits, including:
Improve Appearance | Whiter teeth can improve your smile's appearance, and make your mouth look healthier.
Cost-Effective | Teeth whitening is a cost-effective alternative to porcelain veneers.
Safe | Dentist supervised teeth whitening is usually safe.
Convenient | If you use a take-home product, you can choose the best time to apply your whitening solution.
What Kinds of Whitening are Available?
At Parkway Dental, we use the Opalescence Teeth Whitening System. This system is available for both take-home and in-office application.
What is the Difference Between Take-Home and In-Office?
The take-home system can be applied in the comfort of your own home. You decide on the best time to apply: day or night. The in-office system is administered by us during your dental visit. This method can improve the shade of your teeth, usually in under an hour.
How Does It Work?
During your initial visit, Dr. Potts or Dr. Schamel will determine if teeth whitening is right for you. You will then decide which method of whitening you prefer.
In-Office | This treatment is the strongest available and can make a dramatic difference in under an hour. This is an ideal treatment if you need instant results.
Take-Home | Comes with a custom bleaching tray. You can choose to use it for 30 minutes during the day or overnight. Attend periodic appointments so we can ensure your teeth are whitening at the planned rate.
How Long Does It Take to Whiten?
This depends on the types of stains you need to remove. During your initial visit, we'll discuss your estimated treatment time.
A White Smile You Can Be Proud Of!
Are you ready to begin your teeth whitening journey? Parkway Dentistry is ready to help you get the smile you want. Call for your appointment today!